Blog Archives
Here are photos of today's progress on my angelic energy art portrait of Archangel Raphael. Having really amazing and beautiful moments calling in Raphael for the painting of this. Follow it's progress by joining me at eepurl.com/Qlc0L
#archangelraphael
Sign up for my newsletter at: eepurl.com/Qlc0L and enjoy the free healing meditation that will put you into a place of peace, balance and elevation in five short minutes for signing up.
© Copyright 2014 Eileen Anglin The Path of the White Rose LLC
Follow me on Facebook!
Would you like to share this?
All my images, recordings and writings are copyrighted. I'd love for you to use this article in your newsletter or on your blog.
But you must include credit to me and a link back to this original article.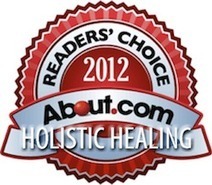 I would be honored by your vote if my services or writings have helped you in any way. Just click the link below. Many times what I do can be a confirmation of what we already have an inner knowing or nudge toward, but need that confirmation. Sometimes we just need someone to point us in a direction. It really means so much to me if I have been able to help you in some way.
I'd appreciate your support in the upcoming Readers' Choice Awards. If you would please nominate me for "favorite intuitive healer" or "angel intuitive" for the about.com holistic awards at the link below.  And if you enjoy my healing art too! Voting ends Feb 18th  2012 Readers' Choice Awards for Holistic Healing healing.about.com
Nominate your favorite Holistic Healing Twitter and Facebook, healing tools, Apps, markets, and more for the 2012 Readers' Choice Awards
Vote Eileen The Path of the White Rose Best Intuitive Teacher http://healing.about.com/u/ntn/findahealer/nominations-best-intuitive-teacher/form.htm
Vote Eileen The Path of the White Rose Best Angel Intuitive  http://healing.about.com/u/ntn/angels/nominations-best-angel-intuitive/form.htm    
Related articles